November 8th, 2015
Comments Off

on New DGS OP/ED Theme "Monster's Show"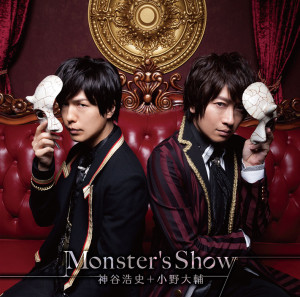 The opening and ending songs for DGS changed in October. The new songs Monster's Show and TRIBE DRIVE will be released on December 9, 2015. Unlike previous releases, this CD will only be sold at Animate stores and the Chou! A&G Shop online store. At Animate you can receive a special ticket holder and B2-sized poster. At Chou! A&G Shop, the bonus is an L-sized bromide. The photos on each will be different. The CD retails for 1200 yen, tax exclusive, and the track list is as follows:
Monster's Show
TRIBE DRIVE
Monster's Show (off vocal)
TRIBE DRIVE (off vocal)
DG Exercise
More information can be found on the DUE page.